May 5, 2023: From 27 to 30 April 2023, more than sixty crews from Europe and the United States took part in the thirteenth edition of the Terre di Canossa, held along spectacular routes through Tuscany and Liguria.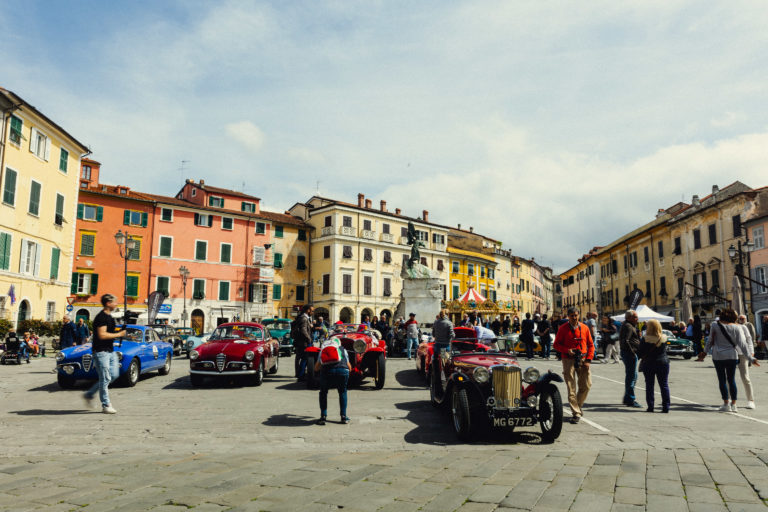 The curtain has come down on this latest edition of the traditional regularity event dedicated to classic and modern cars, which combines competitive spirit with a uniquely intense and original experience of the best that Italy has to offer. Combining the thrill of a hundredth-of-a-second challenge through breathtaking landscapes and exploring cities of art and the best food and wine, enriched as always by the care and attention paid to every detail, made these days, organized by Canossa Events, another unforgettable experience.
The outstanding quality of the cars and the origins of the participants underline yet again how the spring rally through the heartland of Matilde di Canossa has now become a must, not only for European regularity rallyists but also for rally enthusiasts from overseas.
The 2023 edition featured a new format that saw the focus shift between Viareggio and Forte dei Marmi, but still kept the focus, as per tradition, on the characteristic stages that distinguish the Terre di Canossa: from the spectacular Cinque Terre to Lucca, from Pisa to the Arsenal of La Spezia, from the unique scenery of the Marble Road to the Garfagnana and the Tuscan-Emilian Apennines. A total of 600 kilometers were covered over three days, with the final rankings decided on 25 grueling time trials and five average speed trials.